"The Magical Music of Disney" is a Hit – Opening Weekend Sold Out
Well, the critics and audiences have spoken, "The Magical Music of Disney" is a hit.
We are thrilled to have performed this positive and hopeful concert to sold out houses both Saturday night and Sunday during our opening weekend.
Here's what audience members are saying:
"
For my Portland-area friends.. a welcome dose of something different.
I spent two hours entranced by The Magical Music of Disney. The start up Portland Musical Theater Company staged a wonderful vocal concert featuring five dozen songs from Disney films over the years.
This is all-ages entertainment produced under the sure hand of founder Deanna Maio…
Go. Enjoy. I did."
---
"What an Amazing Night.  The Music of Disney was Nothing but Superb.
"
---
"give yourself a treat and see this slice of Eden amongst the concrete jungle.  Refresh your soul and this may give you a new lease on Life.  After all, there are "no strings on [you]," right?!"
---

Don't have your tickets yet? Get yours here now. Or call our box office at 971-225-SHOW (7469)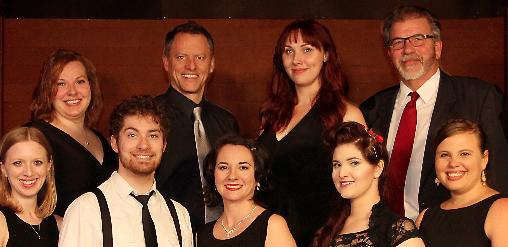 The Cast of
"The Magical Music of Disney"